Johnson Next in Line on Senate Banking Panel
comments
-
share
-
BusinessWeek
few seconds ago
Cybercriminals are in the process of rebuilding the Gameover Zeus (GOZ) botnet, which law enforcement authorities took over in June, and recent research suggests that theyve had some success,
comments
-
share
-
PCWorld
9 days ago
COPENHAGEN (Reuters) - Denmark's GN Resound is banking on a hearing aid packed with bluetooth-like technology that lets users listen to calls and music from their iPhones as it seeks to steal a march
comments
-
share
-
Reuters: Science News
12 days ago
TORONTO August 1 (Reuters) - Canada's three biggest telecom firms, keen to keep shareholders happy with fat dividends, are breaking into businesses ranging from banking to healthcare to drive growth
comments
-
share
-
Reuters: Technology News
22 days ago
A funky soda fountain and restaurant in Collingswood known as the Pop Shop is planning to open a second location in downtown Medford in late fall.
comments
-
share
-
Philly.com News
23 days ago
(Reuters) - UK lender Nationwide Building Society's customers were unable to access online banking and a mobile banking app on Sunday after a scheduled overnight maintenance overran.
comments
-
share
-
Reuters: Internet News
34 days ago
In a 236-186 vote, the House voted in support of making it easier for banks to do business with legal pot shops and providers of medical marijuana.
comments
-
share
-
MSNBC
37 days ago
Banking giant Citigroup Inc. is paying $7 billion to settle claims that it snookered investors on toxic mortgage-backed securities marketed during the housing bubble, with nearly $200 million of the
comments
-
share
-
40 days ago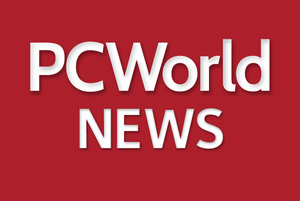 A new Trojan program designed to steal log-in credentials and other financial information from online banking websites is being advertised to cybercriminal groups on the underground market. The new
comments
-
share
-
PCWorld
40 days ago
Cybercriminals are trying to create a new botnet based on what is likely a modification of Gameover Zeus, a sophisticated Trojan program whose command-and-control infrastructure was taken over by law
comments
-
share
-
PCWorld
43 days ago
Banking News
1,333 items found, displaying 1 to 10.